IBT: WHO Warns Next Pandemic Will Be 'Deadlier,' New COVID-19 Strain Could Cause Death Surge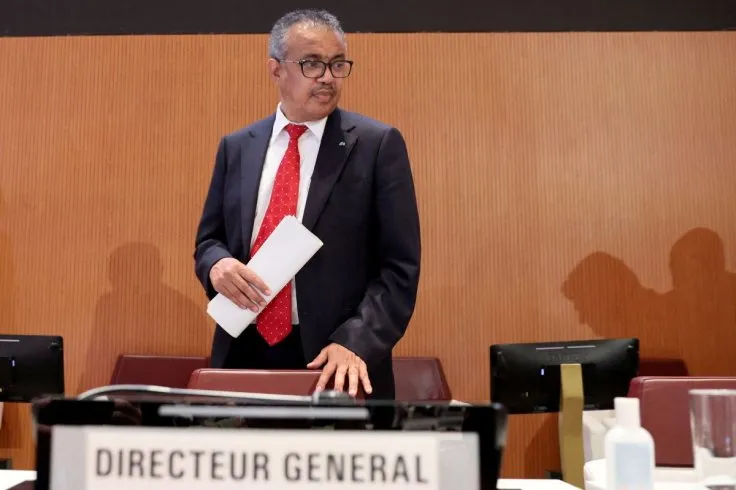 By Marvin Ang
05/24/23 AT 6:51 AM EDT
Source: International Business Times
The World Health Organization's (WHO) chief warned Monday that the next pandemic could be "even deadlier" than the COVID-19 one and that the world should prepare for the next global-scale health emergency.
In a World Health Assembly meeting held in Geneva, Switzerland, WHO director-general Dr. Tedros Adhanom Ghebreyesus said that COVID-19 is still a "global health threat" and that the possibility of deadlier variants emerging remains.
"The threat of another variant emerging that causes new surges of disease and death remains, and the threat of another pathogen emerging with even deadlier potential remains," he said in an address.
Though the WHO recently declared that COVID-19 is no longer a global health emergency, he said that the next pandemic will inevitably come "knocking" and that the world "must be ready to answer decisively, collectively and equitably."
"We cannot kick this can down the road," Tedros told WHO member states. "If we do not make the changes that must be made, then who will? And if we do not make them now, then when?"
However, the WHO chief stressed that "pandemics are far from the only threat we face" and that the world must come up with global mechanisms for emergencies of all kinds.
He also said that the United Nations Sustainable Development Goals (SDGs), which have a deadline of 2030, must be met in time to ensure health safety and security to vulnerable sectors in different parts of the world.
"The pandemic has blown us off the course, but it has shown us why the SDGs must remain our north star, and why we must pursue them with the same urgency and determination with which we countered the pandemic," the director-general said.
Meanwhile, he applauded the 194 WHO member states for their plan to draft a pandemic treaty that would provide a roadmap and systematic response for different countries to follow whenever there's a global health emergency, Reuters reported.
The treaty will be up for adoption at next year's assembly.
Tedros also hailed their initiative to increase the budget of the organization to $6.83 billion for 2024-2025, which would provide more elbow room for the organization in studying and preventing emerging infectious diseases.
"A commitment from this generation (to a pandemic accord) is important, because it is this generation that experienced how awful a small virus could be," he said.
The budget includes a 20% increase in member states' mandatory fees, which was approved last year in exchange for a commitment on the part of the WHO to reforms on budget, governance and finance policies.
The current funding model of the organization was seen as too small and overly reliant on the vagaries of donors.